No Fields Found.
Our Storefront Customizer plugin is crafted just for the Storefront WooCommerce Theme.
We are excited to keep extending features for the Storefront theme, especially where other Pro plugins and the Storefront Powerpack fall short.
If you have any suggestions please let us know!
Give your customers a better experience with these essential features!
Feature overview:
Add product images on the checkout page
Add product descriptions to cart and checkout page
Add your own custom footer credit
Remove the homepage header
Remove all page (entry) headers
Plus more features to come – hit us up with your requests!
Display product images/thumbnail on the checkout page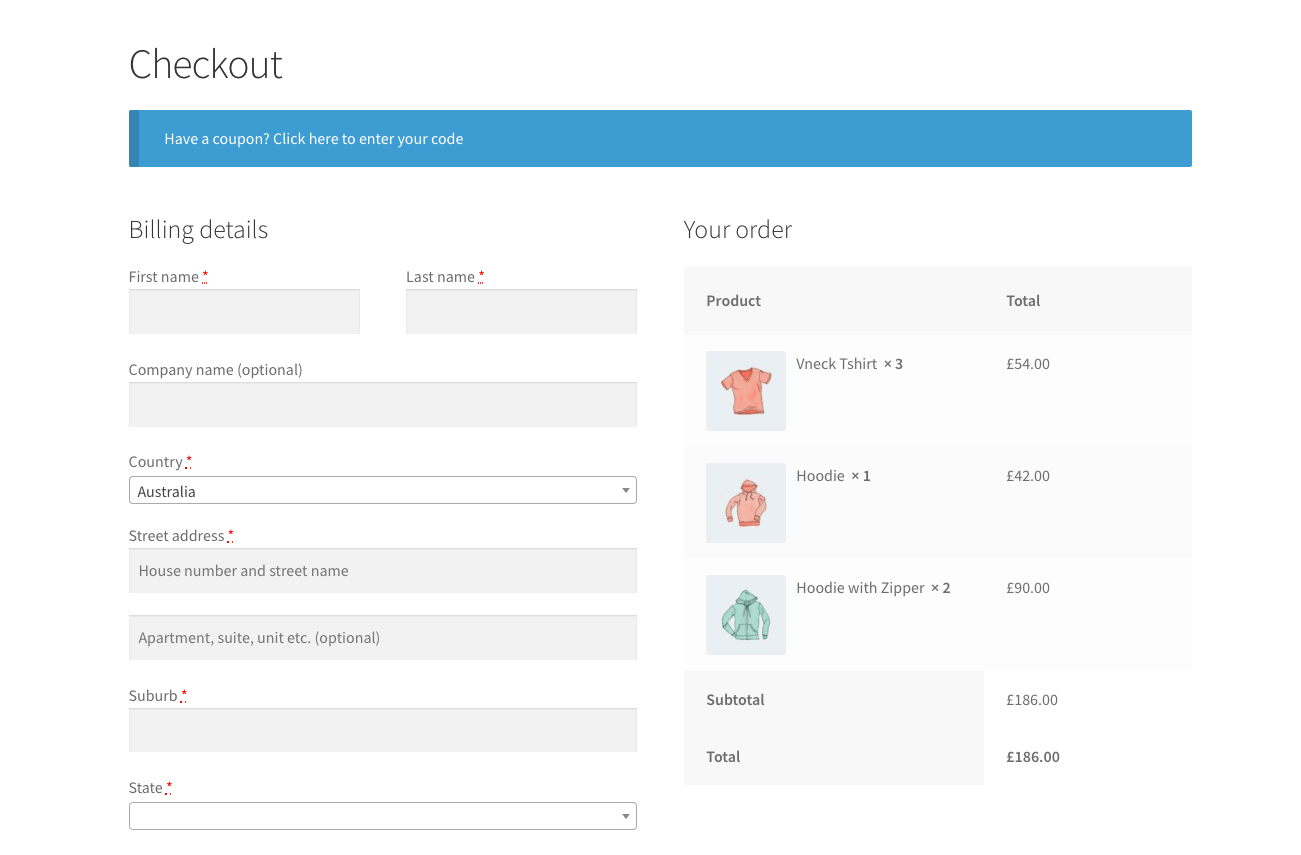 Customers want to be sure they're purchasing the products they want. You can give them that extra certainty by including the product thumbnail in the checkout. Plus, it also looks pretty! Now you can add your product images to the WooCommerce checkout page to make your customers feel more comfortable and secure during your checkout process.
Add the description to the checkout as well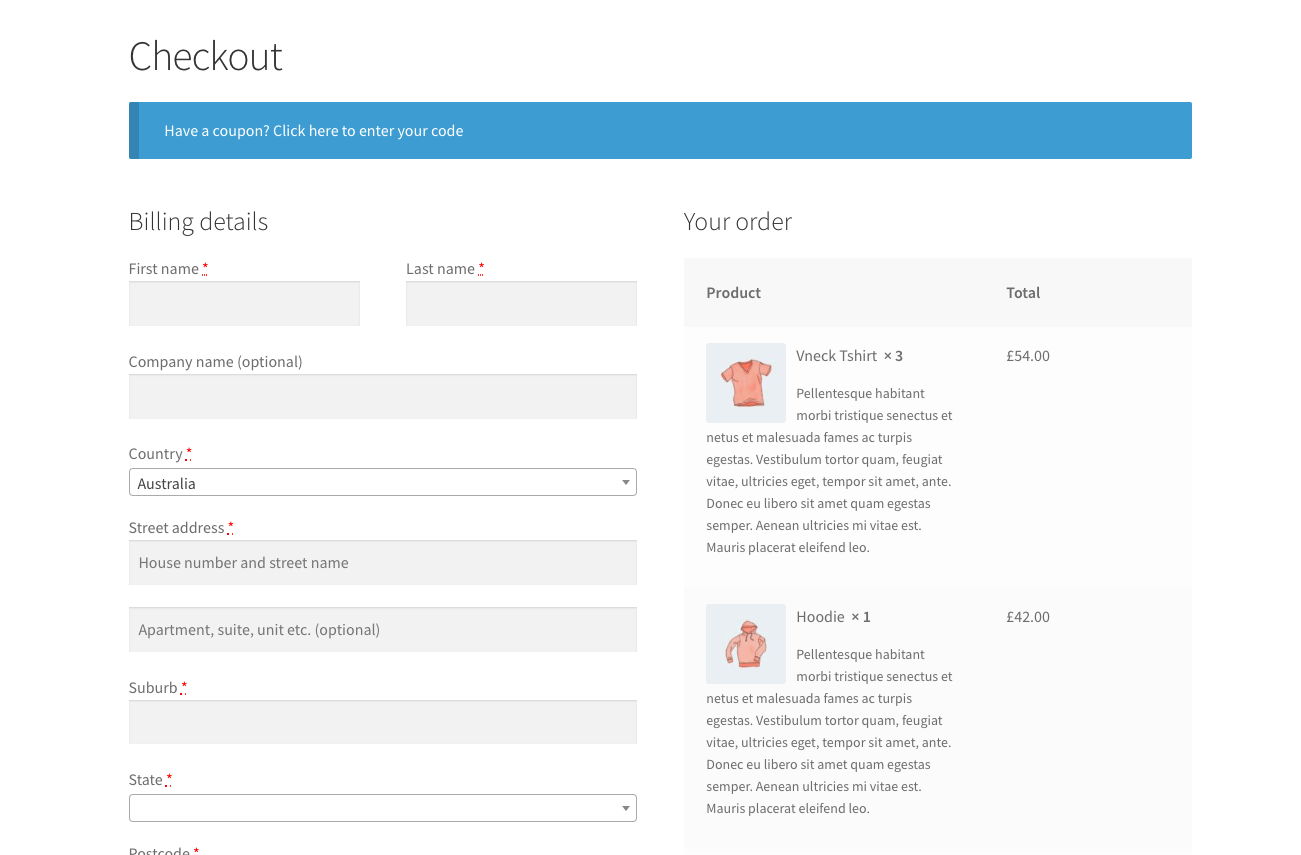 Your products may require a little more information than just the thumbnail. In that case we've added support for bringing in the product description as well!
Custom Storefront Footer Credit

Our customizer provides a simple way to create a fully customizable footer for the Storefront Theme. In the settings you'll be able to create your footer using the classic text editor. You can even add links, images, and html. You can completely personalize your site's footer by overriding and replacing it with anything you desire, or you can remove it altogether!
Replacing the "Built with Storefront & WooCommerce" footer manually through code can be a little daunting. You might want to change it for a client's site or to give your own store a professional look. This feature uses the standard Storefront hooks and filters, which makes it lightweight with great performance.
Remove Entry Titles and Headers
The page headers in Storefront can sometimes get in the way if you are using a custom design or a page builder. If you are experiencing this, then you can simply switch off the Homepage header, or all of the headers on your site.
What's next?
This is just the beginning. Storefront is our favourite theme for WooCommerce and for good reason (which we will mention in this blog post).
We've also got a simple Storefront Child Theme for your next project.
Now we just need your input! What are your biggest pain points with Storefront? Do you have suggestions? We would love to hear your feedback and extend our Storefront Customizer.
Dev Repo Plugin
Register your interest via the email form.