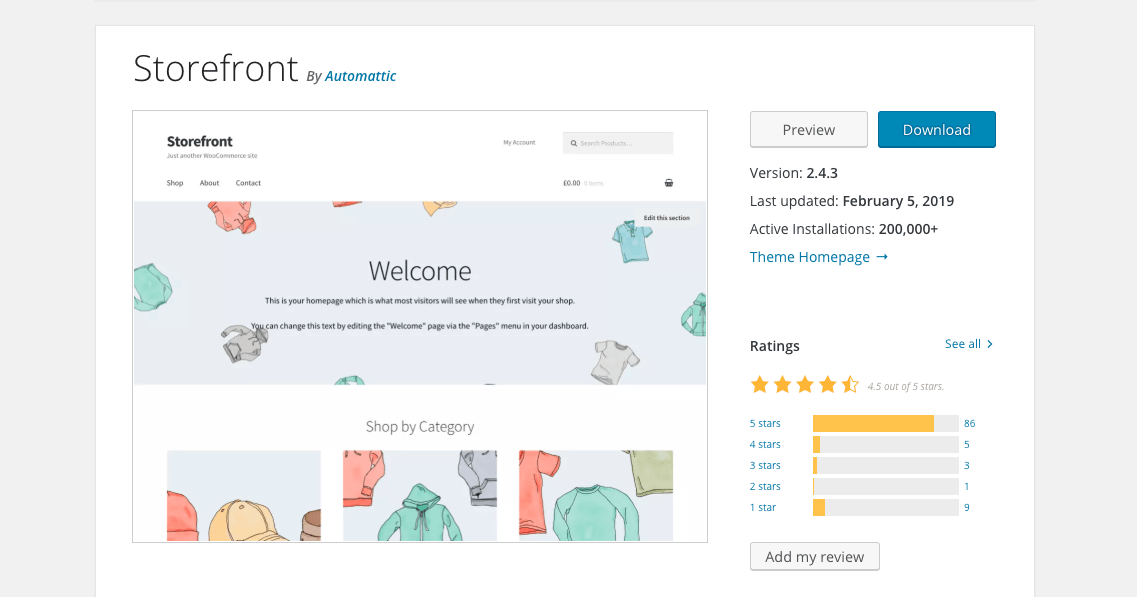 The Storefront theme by WooCommerce is by far our favorite WooCommerce theme and there's a possibility that it could be yours as well!
Now what does 'best' mean in terms of WordPress and WooCommerce themes? It's pretty subjective when it comes down to it. There won't ever be one theme that can cover everything but Storefront comes pretty close for us.
Here are few reasons why we see Storefront as the best theme for WooCommerce.
WooCommerce Compatibility
This may be obvious but also easy to overlook. A lot of agencies are quick to jump on Themeforest to get the latest multi purpose do it all theme. On the positive side, they do look great and are flexible! But they can be costly, not just price wise but maintenance wise as well.
When you purchase one of those themes, you rely on the developer to keep up to date with the latest WooCommerce standards and code updates.
From a developer point of view it can be a nightmare if a client has updated their WooCommece plugin when the theme itself hasn't been updated and isn't ready to handle the changes. It can result in the site breaking and lost revenue.
On the other hand, the Storefront theme is developed by the WooCommerce team, which means that they are crafting the latest changes while using Storefront. You won't have to worry about the theme being abandoned or not being up to date with the one of their many official plugins.
Bulletproof WooCommerce integration
WooCommerce Storefront is built and maintained by WooCommerce core developers so you can rest assured the integration between WooCommerce, WooCommerce extensions, and WooCommerce Storefront is water-tight.

From the WooCommerce Storefront page
If you are running a serious eCommerce business then it's a big relief knowing that the foundations of your store are kept up to date and everything moving part is as best integrated as possible.
Speed and Flexibility
Storefront isn't trying to do everything. Its main focus is on being the best theme for running an eCommerce store. This means that a lot of fluff has been left out. Depending on your requirements this could be a plus or negative.
On the upside, it's a great base theme for developers to build off and modify. There's a lot of great documentation available for developers so they can get in and start adding their specific features. This ensures that your Store's theme is targeted, fast and lightweight.
You can view a full list of the Storefront developer filters and hooks here.
More features / it's growing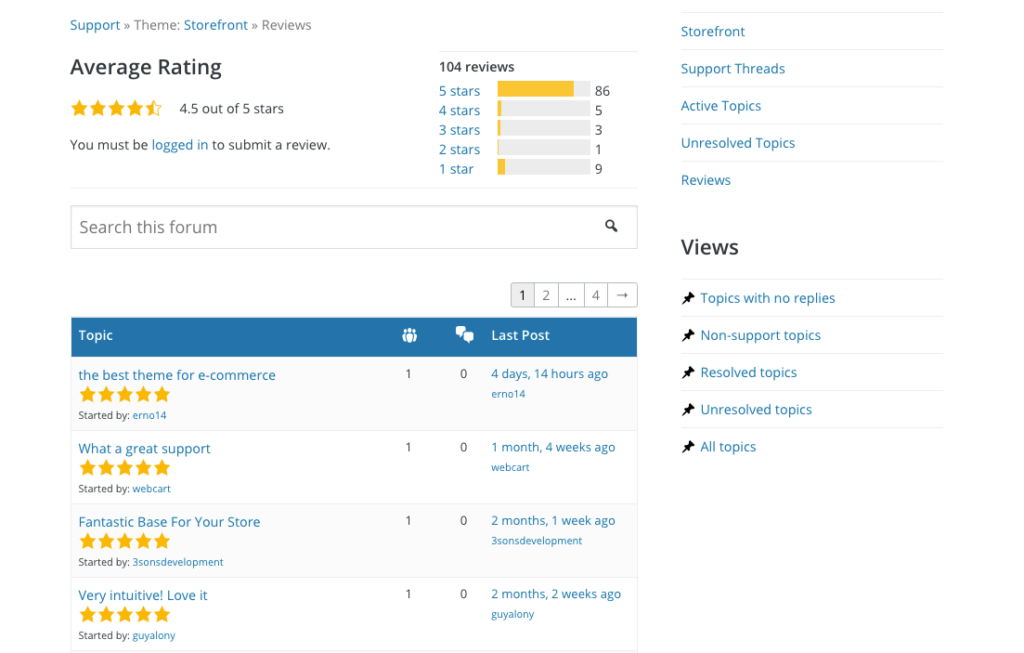 Storefront is steadily growing among store owners and developers, which means that more and more third-party plugins are available with extended functionality.
Let's not forget to mention that WooCommerce also has offical plugins for Storefront. You'll find both free and premium to use for your next project.
Want to contribute?
You can see what the WooCommerce team is working on in the Storefront GitHub Repo. You can submit your own contributions to help improve thousands of stores!