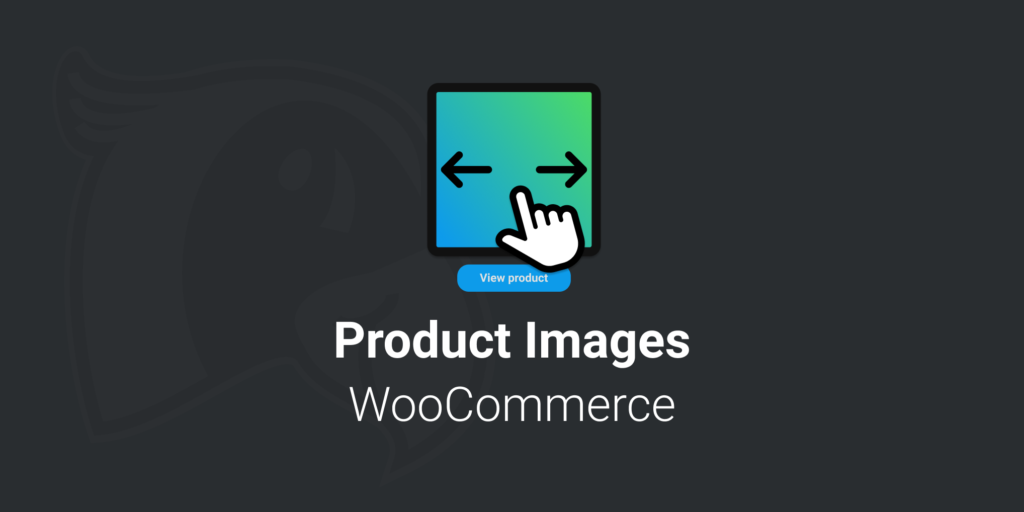 Don't miss sales due to hidden images.
Why show customers just one image when they could have your product gallery at their fingertips!
There's a chance you're missing out on sales when customers are scrolling your product pages. On your standard WooCommerce store, customers will see a single image for each product. It might not be enough to get customers to click through to the full product page. What if that image doesn't appeal to them? What if another one of your gallery images would have caught their eye? You've put so much effort into creating a nice gallery of product images, so let's show them off in an image carousel!
How does it work?
Our Product Image Carousel for WooCommerce plugin automatically creates a carousel from the existing product gallery.
Showing a carousel of product images will greatly improve the chance of customers seeing an image that appeals to them and clicking through to the product page!
Where do product image carousels display?
Product image carousels will display in various WooCommerce places.
Shop page that contains all WooCommerce products.
Product category pages.
Upsell/Cross-sell areas.
WooCommerce Product shortcodes
Custom product loops.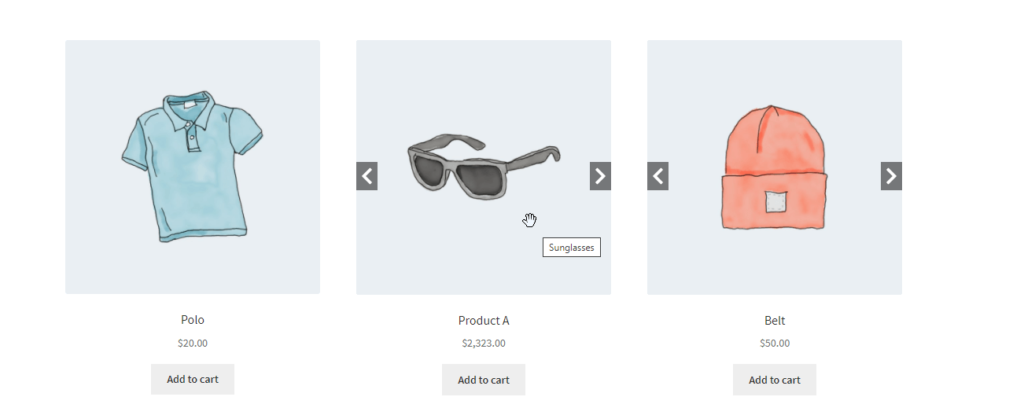 Touch & Mobile Friendly
The image is 100% mobile friendly. Customers can swipe back and forth between product images on a touch screen. Customers can also drag with a mouse or use arrow buttons.
What stores should use a product image carousel?
Generally, if you have more than one image for products, then our Product Image Carousel can give your customers a nicer user experience. If you don't have more than one image per product, why not? Customers love to see the products and items as much as they can before purchasing.
With that said, here's a couple of example stores where carousels work really well.
Real estate and holiday rentals
Clothing stores.
Bundles & packages
Car & vehicles
What kind of products do you sell? Let us know and we'll add it here.
Supported Themes & Plugins
We do our absolute best to ensure that our Product Images for WooCommerce is compatible with as many WordPress themes and plugin as possible.
This plugin currently doesn't apply image carousels to WooCommerce Blocks. You can still use WooCommerce shortcodes with carousels.
Plugin compatibility:
Additional Integration with our Availability Search for WooCommerce Bookings.
Other third-party carousel plugins may not load the carousels correctly on products that are loaded via AJAX.
Here's a list of themes that we've officially tested:
Genesis Theme
Hello Theme by Elementor
Twenty Seventeen
Twenty Nineteen
Do you have theme or plugin you'd like to add to our list? Let us know via support.
You must log in and be a buyer of this download to submit a review.