Do you want to improve the long-term profitability of your website or store? If you answered YES, then you should try to use a WooCommerce marketing tool. Basically, a WooCommerce marketing tool or plugin contains numerous helpful features such as analytics, lead generation, product page improvement, and smart targeting.
However, you must know right away that not all WooCommerce marketing plugins are entirely useful or beneficial. Some free plugins, for example, are only great for short-term marketing campaigns while paid plugins have dynamic features that can bring more value over the years.
It's very important to get the right WooCommerce marketing plugin from the get-go, especially if your website or store is new. If you picked an inefficient or ineffective WooCommerce plugin, you might end up paying more for less.
What Are the Benefits of Using a WooCommerce Marketing Tool?
The benefits of WooCommerce marketing tools outweigh some of their small disadvantages. In fact, not using a marketing tool or plugin can negatively affect your online store. It's like you're always doing guesswork about your target market if you can't use a marketing tool for WooCommerce.
One of the most important benefits of using a marketing plugin is improved sales. Typically, a WooCommerce marketing plugin will offer fresh insights about customers and visitors. As a business owner, you can use such insights to adjust your marketing strategies whenever needed.
Another potential benefit is enhanced customer engagement. Marketing plugins will allow you to respond to customers' concerns in real time. This will improve customer engagement and build trust over the years. Customers will always rely on a business that can handle their concerns as soon as possible!
Lastly, marketing plugins offer automation for some basic features or functions. One example is email marketing. Instead of manually sending emails to your customers, you can just use an automation plugin to do the work. The automation plugin will send exclusive emails to customers such as opt-ins, offers, discounts, and customized announcements. WooCommerce automation plugins will increase your store's effectiveness while helping you save time.
Now that you're aware of the benefits of using WooCommerce marketing plugins, you can read about our top picks. We've included the strengths and weaknesses of every plugin reviewed in this article. This way, you can make a well-informed decision instead of guesswork.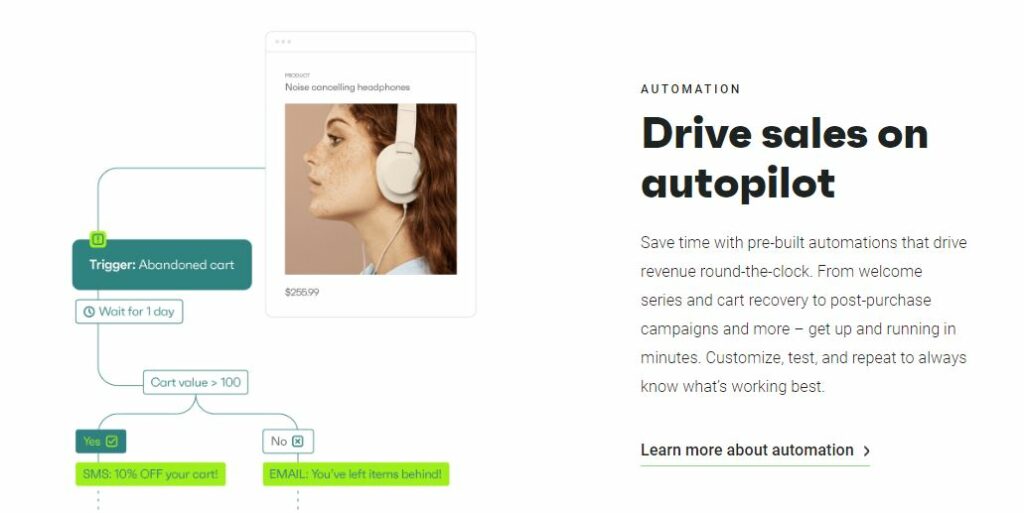 Best Features:
Affordable pricing for all users
Easily customizable discount codes
Easy-to-integrate custom templates
When it comes to marketing automation and data-gathering, one of the best plugins that you can count on is Omnisend. This WooCommerce marketing plugin has numerous important features such as email automation, SMS, and multi-channel communication platforms. Whether your store is new or old, you can benefit from the simplicity of Omnisend's features.
Omnisend is also more affordable compared to other solutions. This is great if you're looking for a complete WooCommerce marketing suite without breaking the bank.
Another key strength of Omnisend is the capability of integrating discount codes for any shop or store. You can freely customize the embeddable discount codes based on your shop's immediate needs.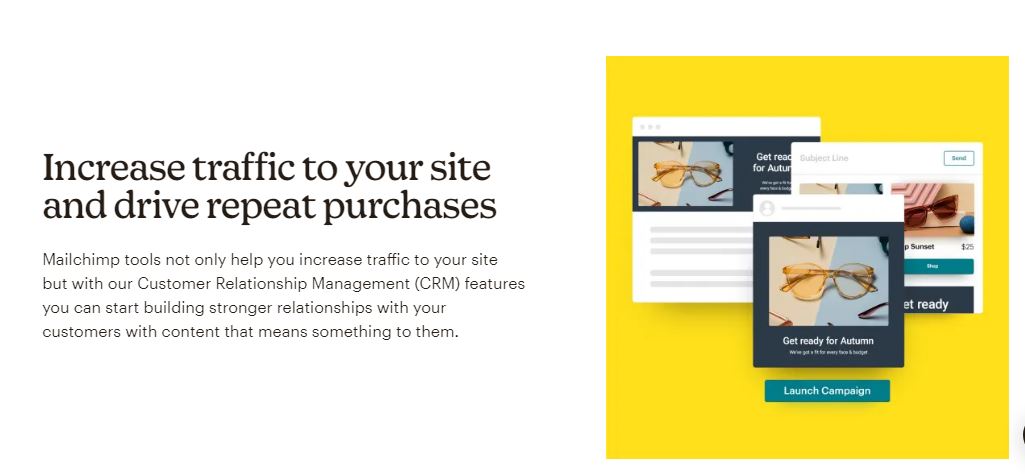 Best Features:
Easy marketing automation setup
In-depth data analytics and reporting
Allows the creation of beautiful and functional landing pages
Offers product recommendation setups
Mailchimp is a must-have marketing plugin for WooCommerce. Through Mailchimp, users can build excellent marketing campaigns without breaking the bank. Some of the popular features of Mailchimp are marketing automation, product recommendation setup, data analytics, Google remarketing integration, customer segmentation & reporting, and landing page creation.
Whether you're a WooCommerce beginner or a pro, you can truly benefit from the features offered by Mailchimp. However, Mailchimp can deliver the best outcome if it is used for long-term marketing campaigns. Mailchimp is also effective with different alternating campaigns due to the plugin's multisite functionality.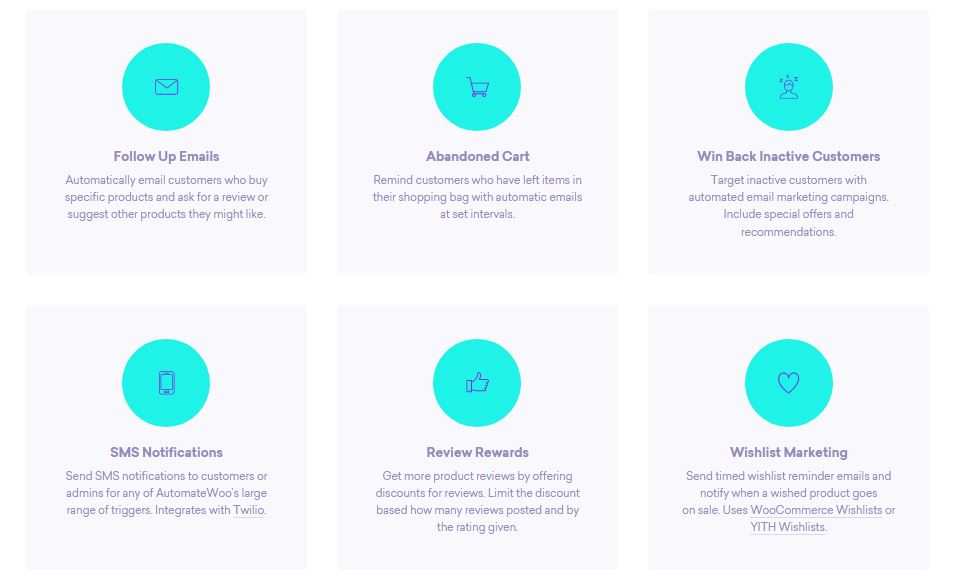 Best Features:
Simply effective marketing automation functions
Beginner-friendly
Lots of integrations possible
AutomateWoo is a solid choice when it comes to marketing automation. The plugin offers different features that are useful for your campaigns. Some of the most notable features are workflow automation, cart abandonment email setups, SMS, discounts-for-reviews integration, referral system, subscription automation, and customer VIP setup.
While you might not be inclined to use all of AutomateWoo's features, the best ones (automation and email follow-ups) are enough to bring value to your WooCommerce store. The price is also just right for your budget.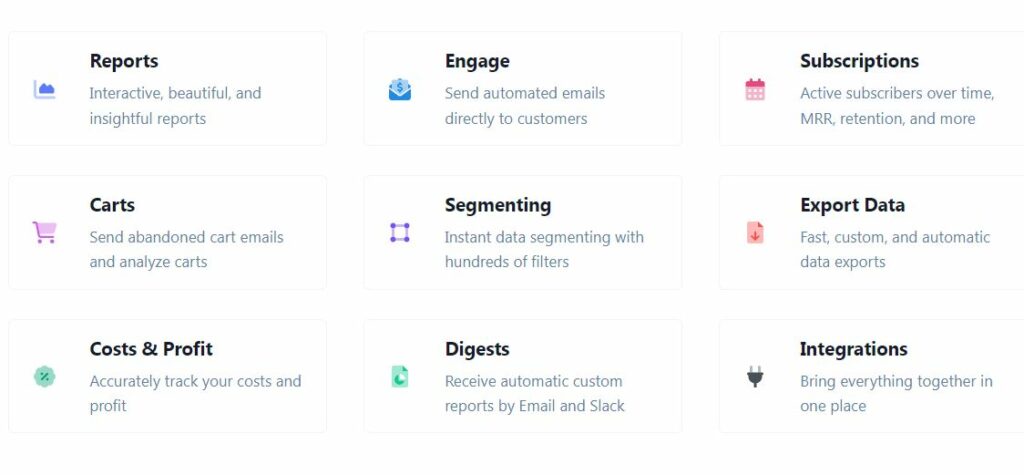 Best Features:
Detailed custom reports
Advanced search and segmentation filters
Complete WooCommerce marketing automation solutions
If you're looking for a plugin that offers detailed WooCommerce reporting, Metorik is an excellent choice. The plugin can connect different WooCommerce stores, increasing their effectiveness and profitability. Metorik also has a competent data-gathering system, allowing the easy creation of in-depth reports about customer behavior and store performance. You can also rely on Metorik's advanced search filters for easy data tracking and management.
Metorik also doesn't fall short when it comes to marketing automation. With Metorik, you can set up automated email workflows as well as cart abandonment templates for customers. Plus, Metorik also has a system for generating detailed product insights. These insights will help you recalibrate your store's strategies and customer engagement campaigns.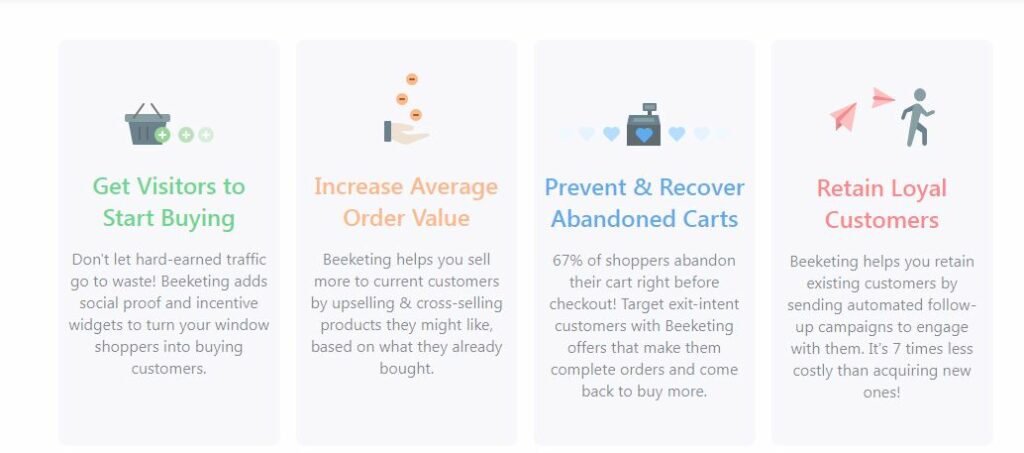 Best Features:
Excellent pop-ups to be used for sales funnels
Neat, beginner-friendly UI
Responsive product recommendations and customer engagement functions
Beeketing is a simple yet powerful WooCommerce marketing suite with user-friendly functions. The plugin can be used for setting up marketing automation and dynamic pop-ups. Beeketing's pop-up function is also easy to set up and it can boost your store's profits considerably. In a way, you can consider Beeketing as a trustworthy customer engagement tool for WooCommerce.
Downloading and installing Beeketing is also easy. The plugin can be activated in less than a minute, and the Beeketing UI is also smooth. Beeketing's data-gathering system is also accurate enough to improve a store's upsell and cross-sell efforts.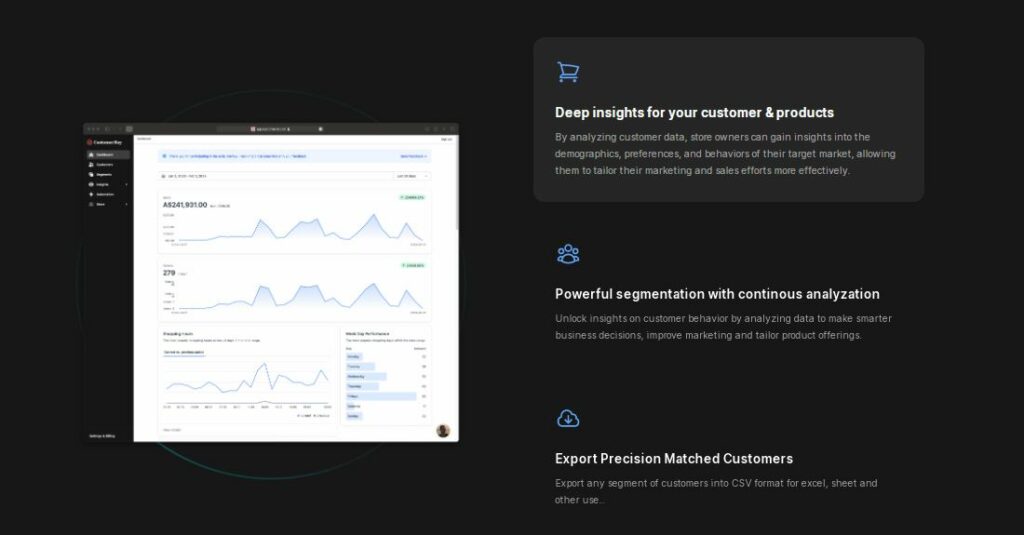 Best Features:
In-depth customer analysis system with powerful segmentation
Easy-to-understand and intuitive dashboard
Flexible customer data exporting
Customer Ray is a new and easy-to-use marketing tool that will help you understand your customers even more. Through Customer Ray, you can see in-depth analytical data about your customers and buyers. Some of these data points include customers' buying choices, recent orders, amount of spending, and shopping hours. All of Customer Ray's data points are presented through neat, intuitive graphs and numerical displays. Customer Ray's real-time segmentation is also helpful for shaping your business and marketing decisions.
Customer data is not limited to the dashboard of Customer Ray. The plugin will allow you to export data insights through CSV.
Customer Ray is in active development. You can request access to the platform here.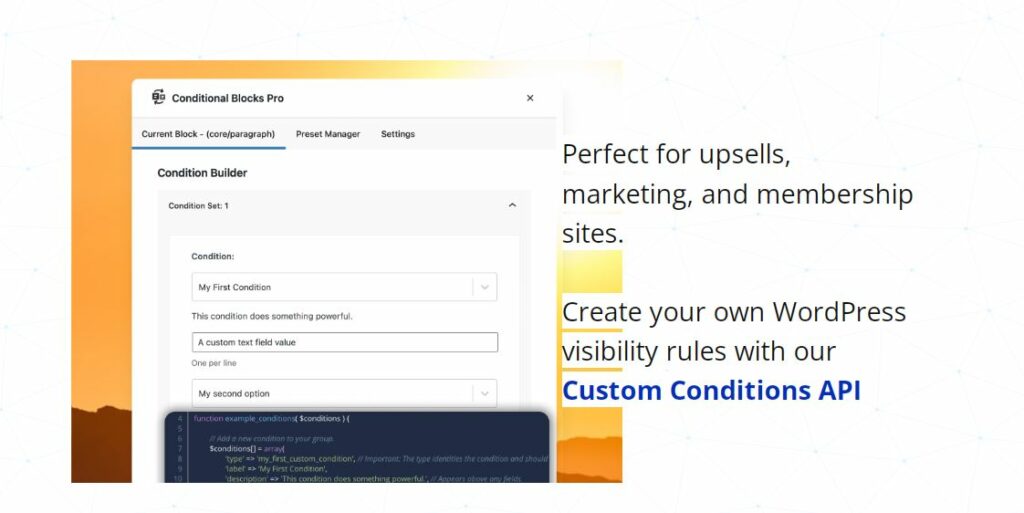 Best Features:
Improve marketing and customer targeting through content restriction
Easy-to-use and no-code plugin
Contains exclusive WooCommerce conditions
Conditional Blocks is unique in the way that it is not an outright marketing plugin. Rather, Conditional Blocks specializes on content restriction that allows flexible demographic targeting or re-targeting. You can, for example, set up a WooCommerce condition based on the customers' geolocation. The condition can show a content block that offers discounts, cross-selling opportunities, and other important announcements.
Another strong point of Conditional Blocks is no-code functionality. Even if you don't have coding experience, you can set up and combine multiple conditions using a powerful Condition Builder. With Conditional Blocks' 24+ conditions, making an entirely unique and customized function is possible.
You can check out Conditional Blocks' conditions here.
Conclusion
Choosing the best WooCommerce marketing tool is just one important step. The next thing that you must focus on is execution and consistent application of marketing strategies. Also, if a marketing strategy isn't working, make sure that you're ready to pivot whenever possible.
Are you eager to explore more useful WooCommerce tools? Check out Puri's WooCommerce plugins today!