One of the biggest missing (and highly requested) features for WooCommerce Bookings is an availability search. The idea is to give a nice way for customers to search for available bookable products between two dates. Without this, customers have to manually check each product!
An availability search can make customers' lives easier by allowing them to input their date and find the exact products with available dates quickly.
However, there aren't many plugins or any official methods that support availability search. This is the reason why we've created a short yet comprehensive list of plugins that offer availability search for WooCommerce Bookings.
How Can A Search Widget Improve Customers' Booking Experience?
An availability search plugin will allow customers to save precious time. If customers can quickly find the products they need, they can feel satisfied and get on with the rest of their day.
The improved booking experience will eventually lead to greater customer satisfaction and long-term brand trust. As you probably know, these positive factors are essential for boosting your WooCommerce store sales over time.
Best Availability Search Widgets for WooCommerce Bookings
The availability search widgets reviewed in this article section are some of the few best options in the market today. We will keep updating our list of widgets to show any new availability search providers for WooCommerce Bookings.
1. Availability Search for WooCommerce Bookings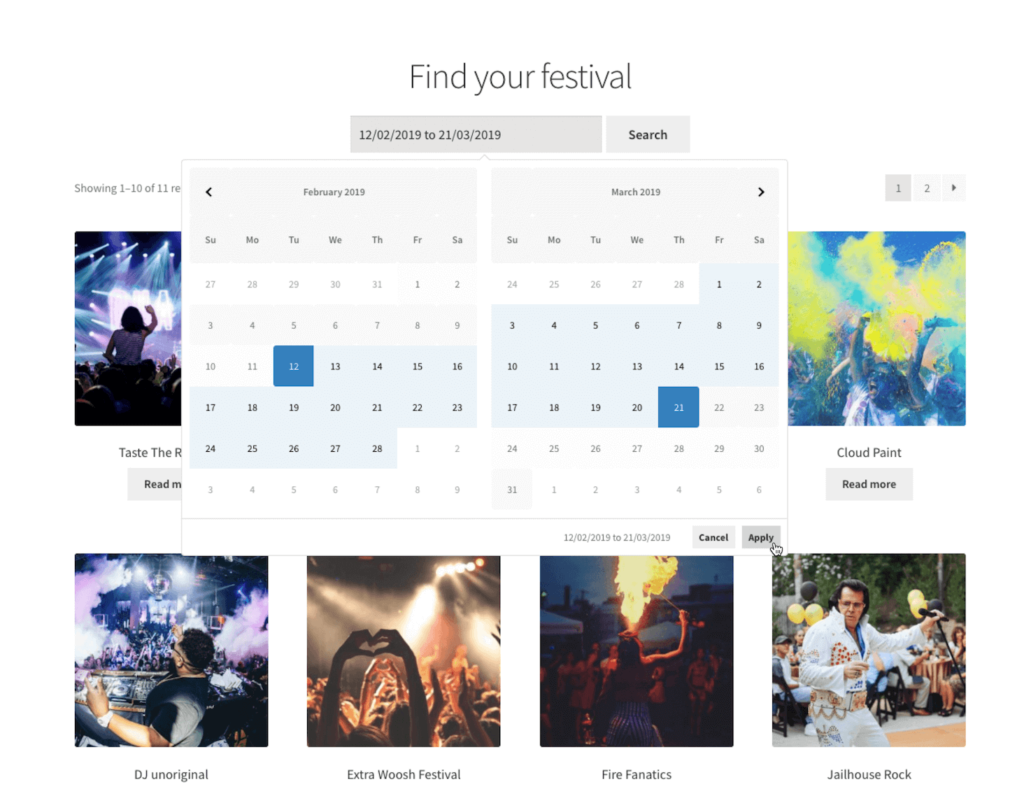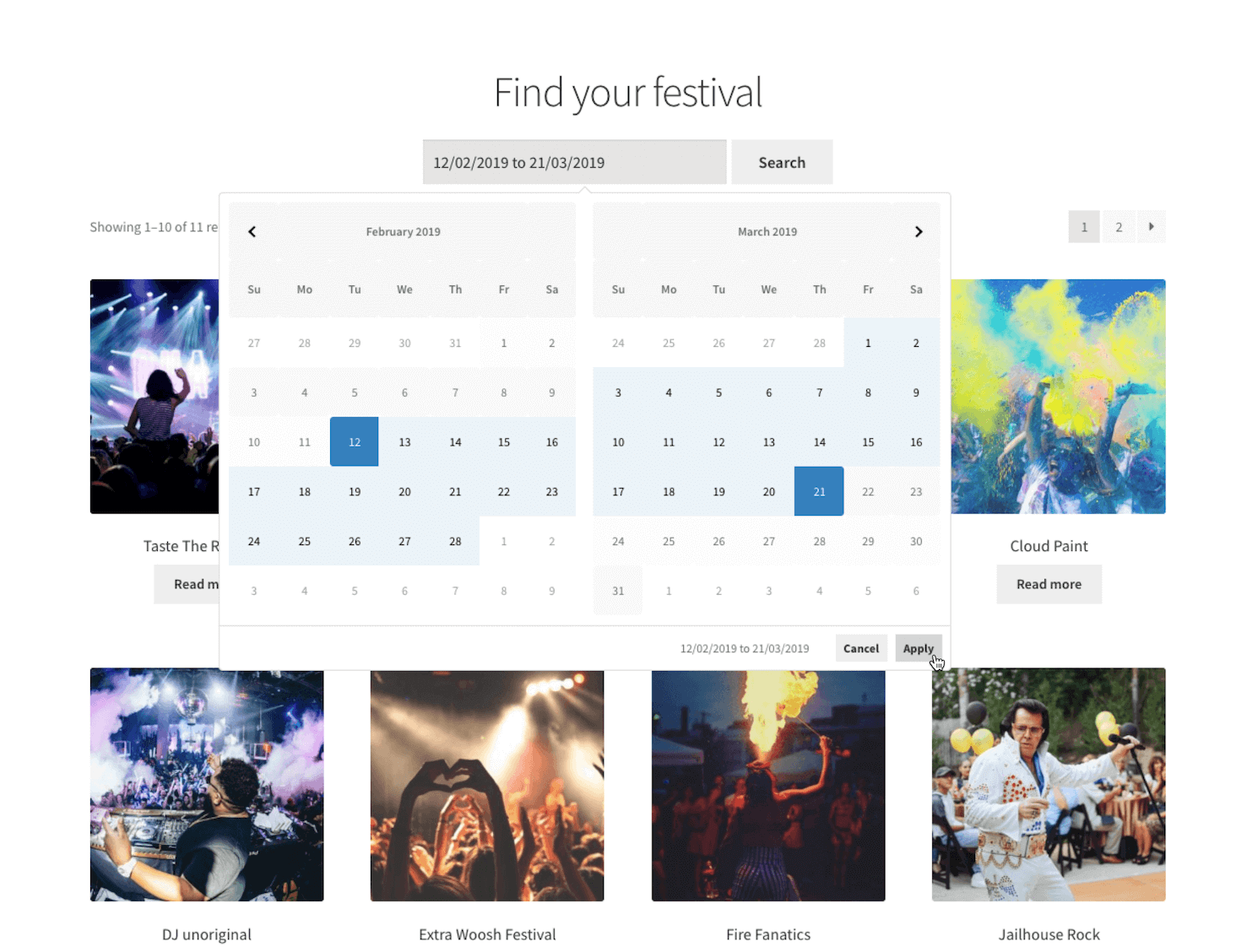 For full disclosure, this is our own plugin. We highly encourage you to look into each solution to see which one fits your store.
The Availability Search plugin is quick and easy to set up in your WooCommerce store. You just need to choose default settings such as:
Categories of bookable products that should appear in the search
Default date range to search for (i.e. the next 30 days)
Translations
Time support
Custom Taxonomies (multiple product dropdown buttons)
After adjusting the settings, you can then drop in the shortcode on the page where customers will search through your products. The Availability Search widget is flexible enough to match any kind of store like accommodations, car rentals, or even equipment bookings.
2. Simple Date First by Do it Simply.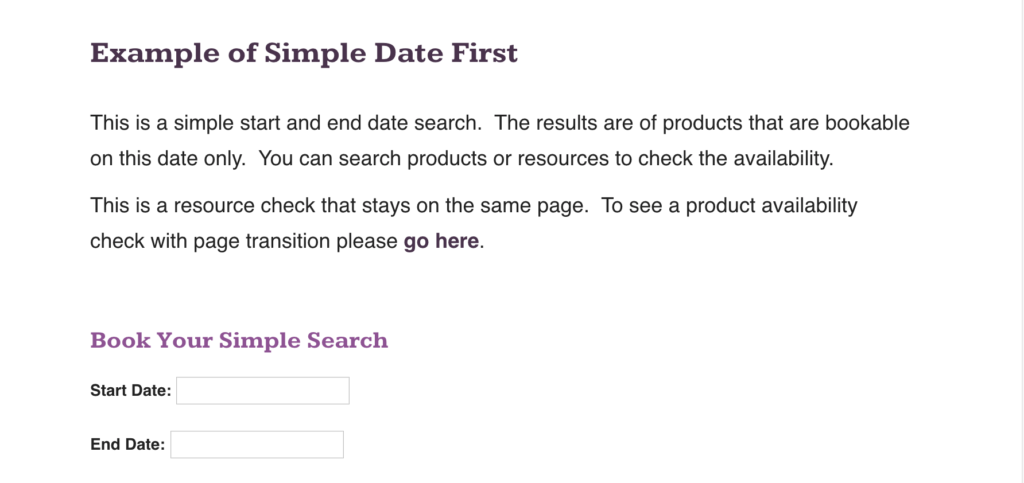 As the name suggests, the Simple Date First plugin provides your store with a simple search to check product availability. There are no extra buttons or icons that might confuse customers.
You can read more about the developer's thoughts and reasons behind building the plugin. Similar to the Availability Search plugin, Simple Date First requires a shortcode that must be embedded on a chosen store page.
It's also possible to adjust the shortcode parameters to match the WooCommerce store database properly. While the process is purely technical, it can definitely improve your customers' booking experience. Loyal customers might even feel excited to browse your store often due to the convenience brought by the plugin.
3. Availability Search Widget by WisdmLabs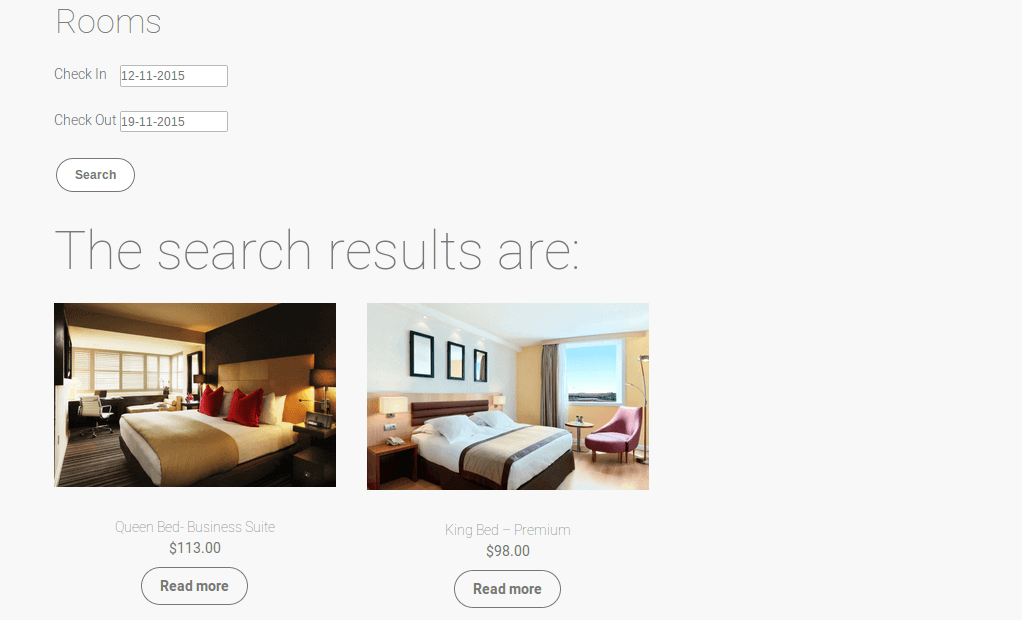 WisdmLabs also offers a date search which can be added to any page or widget using a shortcode. Their solution appears to be customized per client. You may have to contact them first before you can get your hands on the plugin, but make sure you check for yourself as things might have changed since this post was published.
You can read more about it here.
Did we miss something?
We were hoping to put together a complete list on the topic, but since there weren't many options available at the time we've decided to keep it brief. The developers will most likely be making changes to their plugins as we will to ours. Check each individual site for the up-to-date information.

If you know of a plugin that allows customers to search for available WooCommerce Bookings products then please let us know and we'll add it our list!