One of the biggest missing (and highly requested) features for WooCommerce Bookings is an availability search. The idea is to give a nice way for customers to search for available bookable products between two dates. Without this, customers have to manually check each individual product. An availability search can make customers' lives easier by allowing them to input their date and find the exact products with available dates quickly with these plugins!
There aren't many plugins or any official methods that support such a feature, which is why we've put together this list. This isn't a complete guide to each plugin, but hopefully it will serve as a pointer to what's out there in this area.

1. Availability Search for WooCommerce Bookings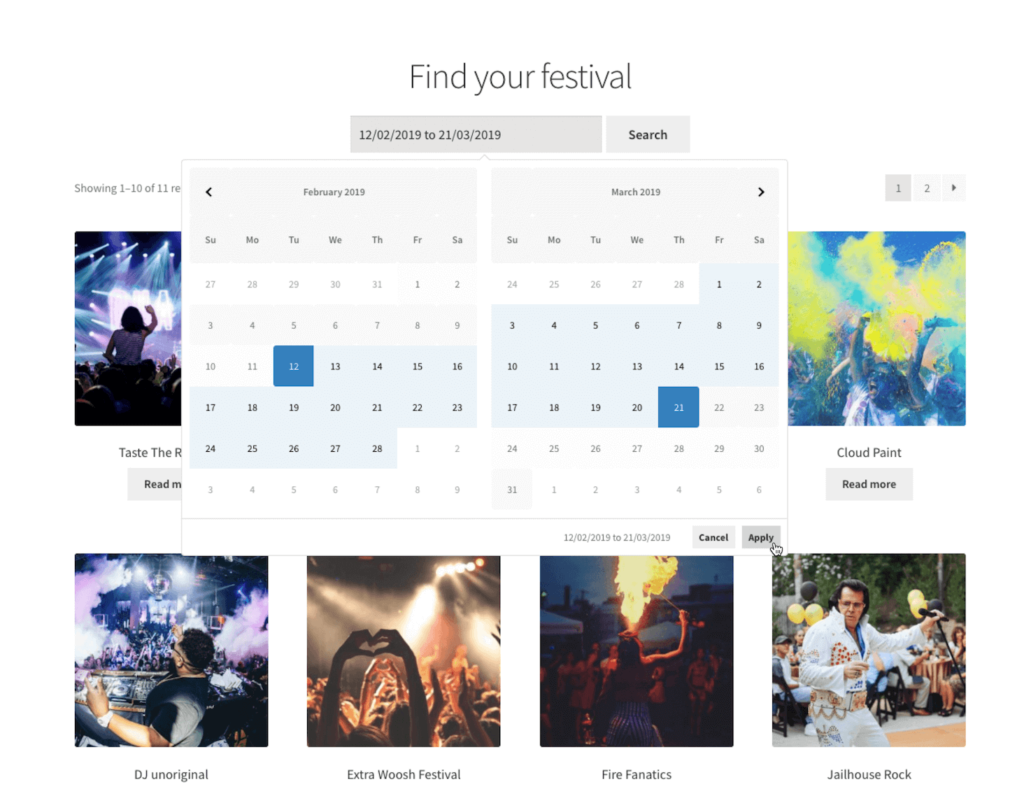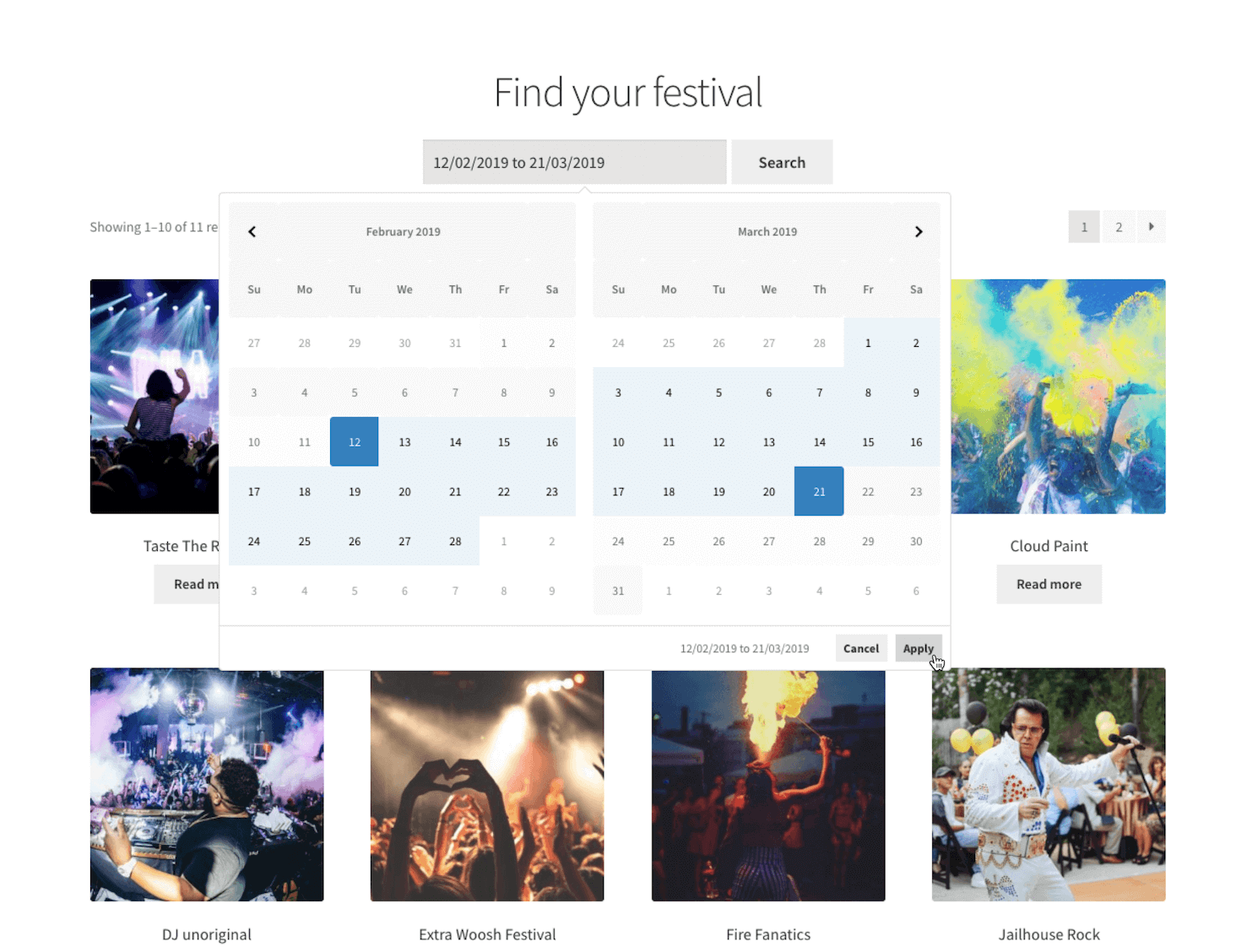 For full disclosure, this is our own plugin. We highly encourage you to look into each solution to see which fits your store.
The Availability Search is quick to setup in your WooCommerce store, all you need to do is choose defaults such as:

Choose which categories of bookable products should appear in the search.
Default date range to search for e.g. the next 30 days.
Translations.
Time support.
And more …
Then drop in the shortcode on the page where you'd like customers to search through your products. It's flexible to suit any kind of store whether it's accommodation, car rental, equipment, or toys.
You can read more about it here
2. Simple Date First by Do it Simply.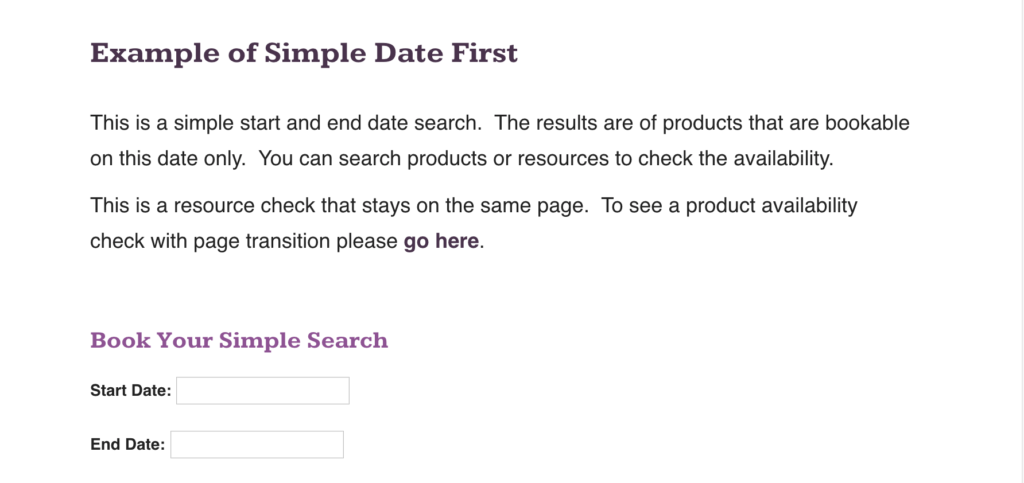 As the name suggests, this plugins provides your store with a simple search to check product availability.

Read more about the developer's thoughts and reasons behind building the plugin. Similar to our Availability Search, it looks like you'll just need the shortcode on a page to start using it.
You can find the demo and more information here.
3. Availability Search Widget by WisdmLabs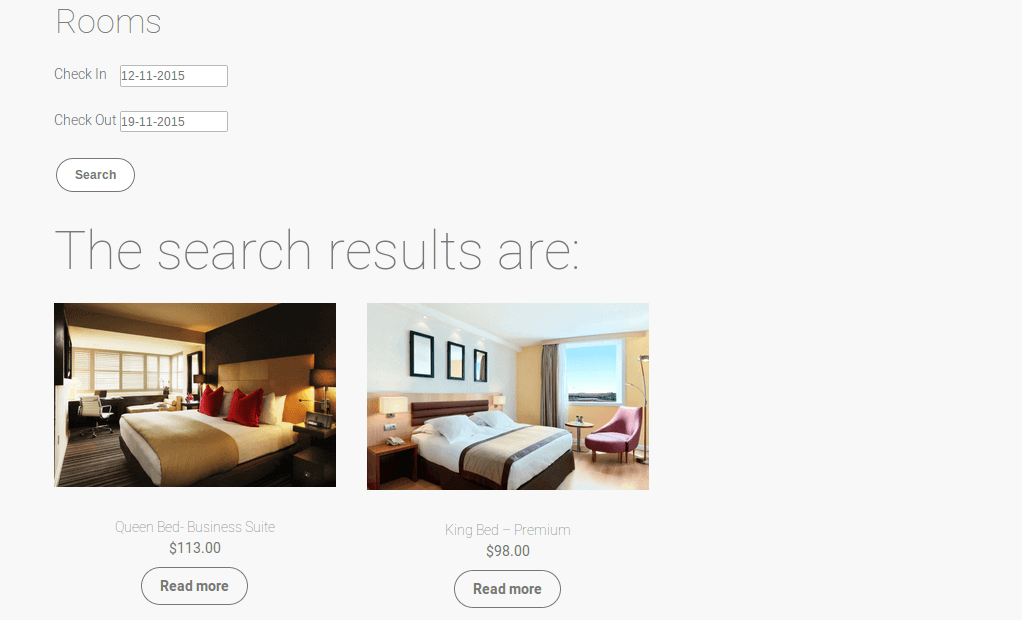 WisdmLabs also offers a date search which can be added to any page or widget using a shortcode. Their solution appears to be customized per client. You may have to contact them first before you can get your hands on the plugin, but make sure you check for yourself as things might have changed since this post was published.
You can read more about it here.
Did we miss something?
We were hoping to put together a complete list on the topic, but since there weren't many options available at the time we've decided to keep it brief. The developers will most likely be making changes to their plugins as we will to ours. Check each individual site for the up-to-date information.

If you know of a plugin that allows customers to search for available WooCommerce Bookings products then please let us know and we'll add it our list!
Want more?
Join us and our 477+ friends in the Puri.io email list💌
You can expect more marketing tips, WordPress & WooCommerce topics.