On June 12, 2019 the WooCommerce team released a new plugin extension for WooCommerce Bookings. Yes that's right, it's an Availability Extension which users have been asking for since June 26, 2014 on the WooCommerce ideas board, but is it really what people have been asking for?
Let me try to sum up the plugin in a more descriptive way: A Gutenberg Calendar Block for Bookings.
Let's take a look at the calendar…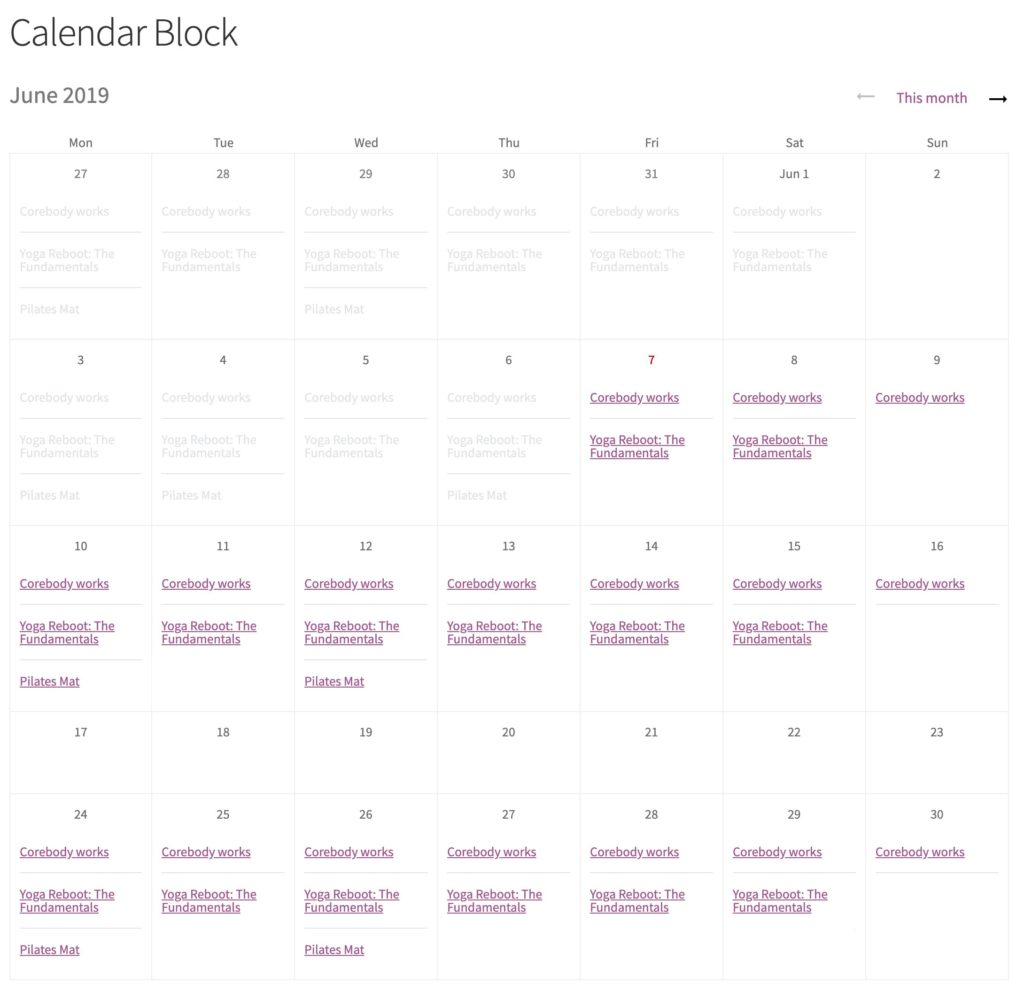 The calendar block is pretty cool. It gives customers a quick way to see what's available for the day, week or month. You have to choose one.
I do believe the calendar/list of available products could be helpful for store owners who sell a small number of bookable products. I'd assume it would work well for those who have bookable products for seasonal events, meetings or lessons.
How does it compare with our Availability Search?
We'll give you our opinion, but we recommend you take a look for yourself to see how our Availability Search for WooCommerce Bookings stacks up. We first thought it was going to be direct competition. But after a closer look, we've found that each plugin has different features to offer.
The main difference between the two plugins is that the WooCommerce Extension is more of an availability display (it doesn't allow searching for specific product date ranges). In contrast, our Availability Search allows customers to search by date and time specifically.
Below is our quick comparison of features between the WooCommerce plugin and our Availability Search plugin.
WooCommerce's Availability Extension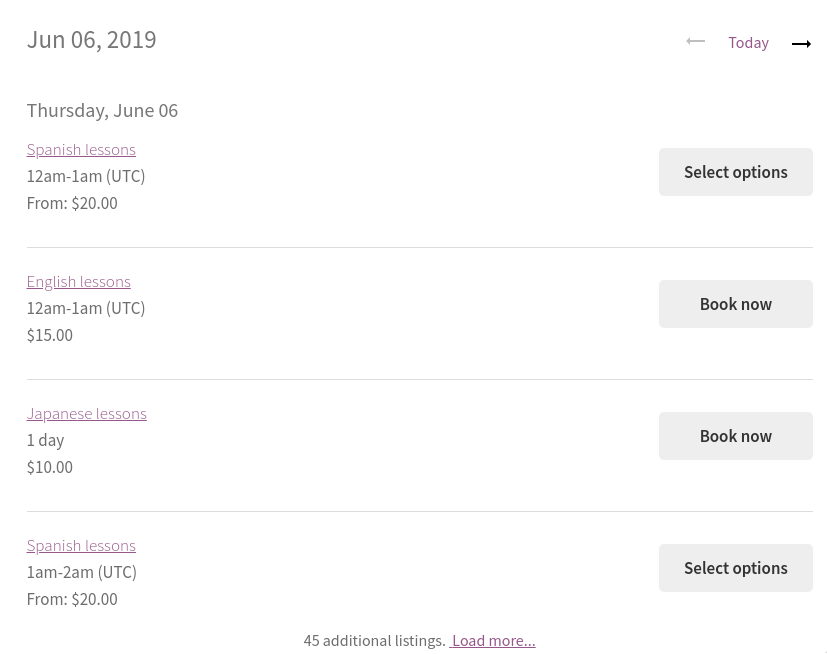 Quick Overview of available bookings (daily, weekly or monthly).
List or calendar view.
It is a Gutenberg block only, requires you to be using Gutenberg.
Limit results by product categories, products or resources.
Puri's Availability Search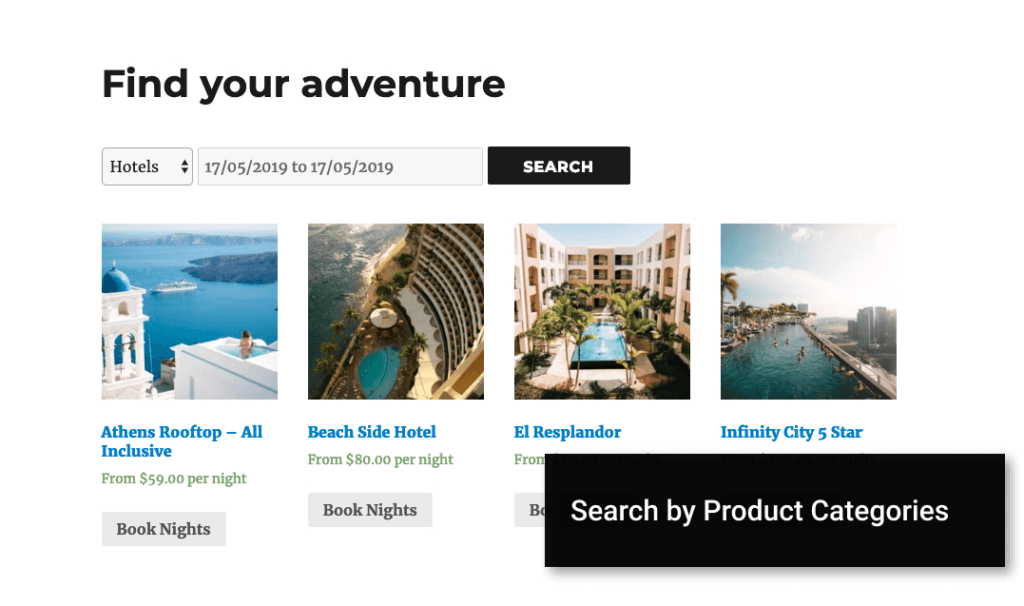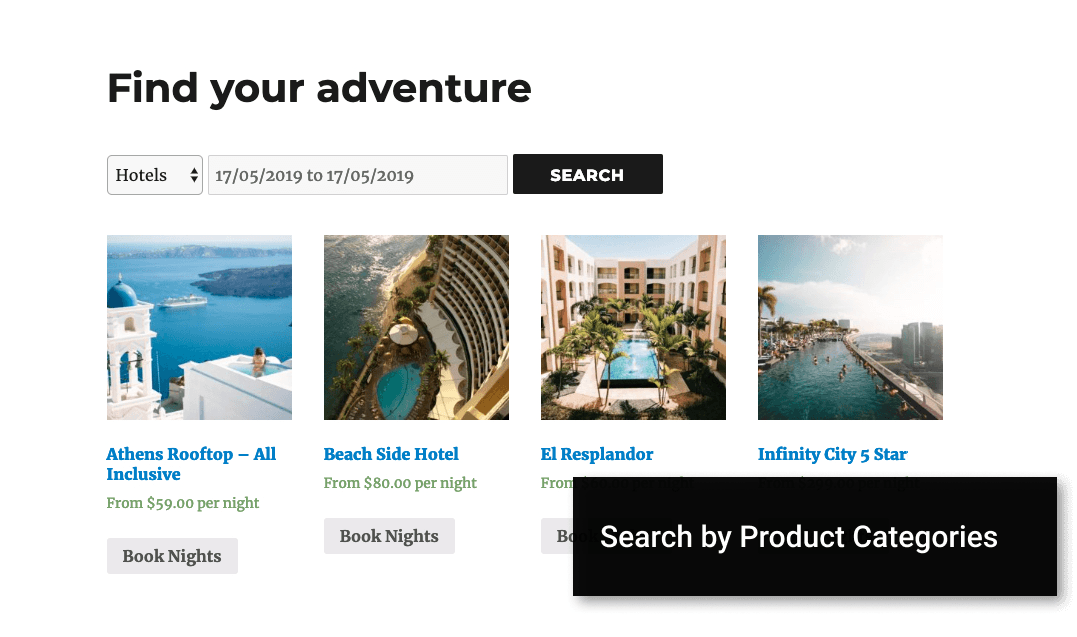 Allow customers to choose their specific dates to show availability.
Set default dates and automatically search when page loads.
Limit results by product categories.
Filter products by dropdown category selector.
Customizable shortcode (works with Gutenberg and custom placement inside theme files)
Wrapping up
It's an exiting time if you are in the WooCommerce Bookings space, more and more options are coming up. Each solution offers a different feature set that may work best for certain stores types. We do recommend that you spend the time looking into each plugin to see which is right for you!
Just reach out to us if you have any questions regarding ours!