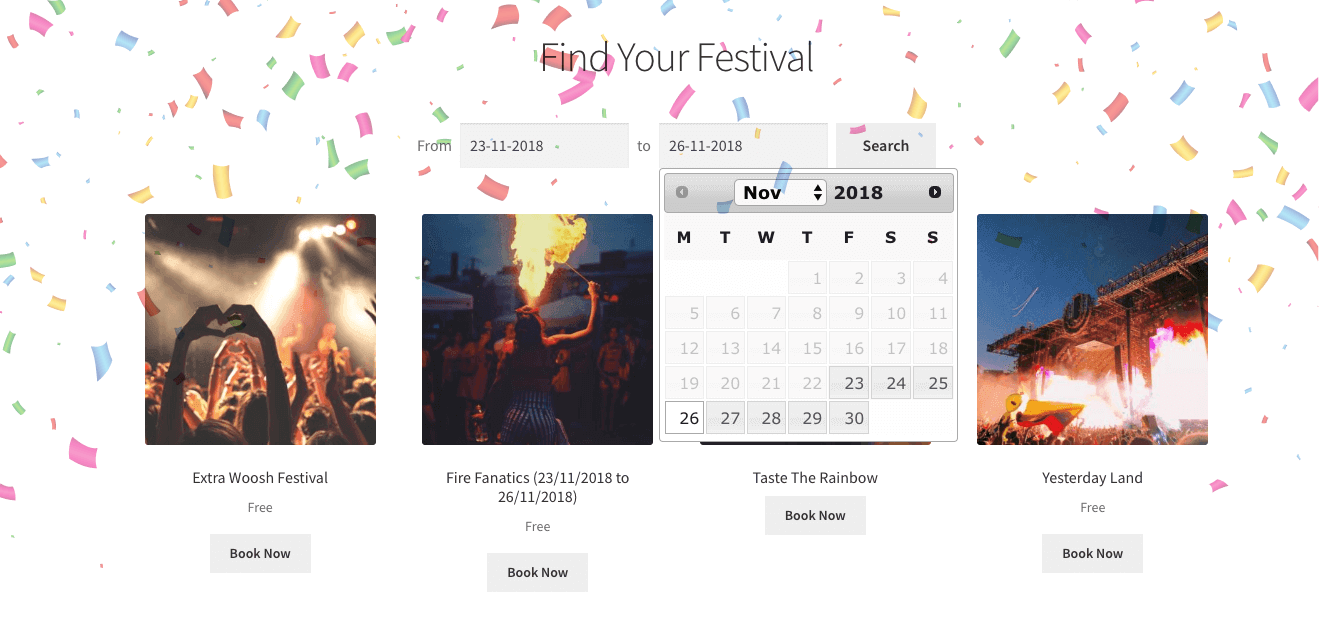 Great news! Our Availability Search for WooCommerce Bookings plugin is here!
Please note that this is a beta release.
We're excited to launch the plugin with more features than we originally planned. We want to say a big thank you to everyone who gave us suggestions and ideas.
Here's a quick list of features that are now available with our Availability Search for WooCommerce Bookings version 1.0
Select the initial default search date range, which will be searched as soon as the customer loads the page (customers can then edit the date range to their preferences).
Flexible and strict search options.
Option to offset the search start date from today – great for those of you who have products that aren't bookable on the same day.
Option to limit the availability search to specific product categories.
Select how many products and product columns to display per page.
"Remember last date" – option to autosave the customer's last search dates in their browser (this uses localStorage).
For those who signed up for early access, check your inbox for your one time early discount offer!
We are still treating the plugin as a beta release. Please reach out if you have any questions or suggestions. Your feedback will help us further develop and improve our plugin. If you'd like to share with us how you plan to use the availability search, we'd really appreciate it!
Click here to view and purchase the Availability Search for WooCommerce Bookings plugin.